On the hunt for an ideal SUV to get you around to different appointments and activities throughout Willow Grove, Abington, and Lower Southampton Township? Then it is time to get a closer look at the 2021 Hyundai Santa Fe and 2021 Honda CR-V.
Below, our Hyundai of Abington team gives you a side-by-side view of the Hyundai Santa Fe vs. Honda CR-V to see which SUV is best for your travels, and is consistently ready to give you and your loved ones an enjoyable ride wherever you go!
Safety Systems of the Santa Fe vs CR-V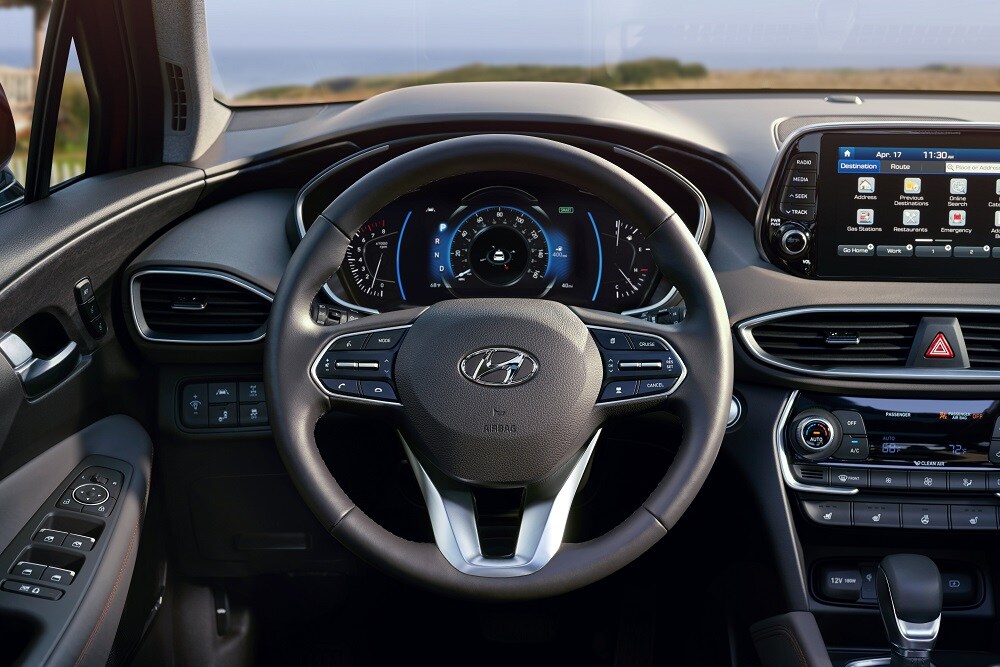 Whether you are heading out shopping, taking the kids to practice, or driving around with friends, you'll want a ride that provides great confidence and peace of mind while you're behind the wheel. Luckily, the safety technologies you get with both the 2021 Santa Fe and 2021 CR-V provide just that.
With their standard features, your new SUV will be able to help you stay alert, prevent potential frontal collisions, safely travel in the lines of your lane, and assist in various other situations. However, the 2021 Santa Fe has some features you won't find in the CR-V.
One of them is the Driver Attention Warning system, which is helpful both when the kids are packed into the SUV, or you are heading out on a longer drive to visit relatives. It can make sure you stay focused on the road ahead and know when to take a break. Also, the available Remote Smart Parking Assist feature will make it easy to get your Hyundai Santa Fe in and out of tight spots.
An SUV Designed for Family Fun
While safety is a huge priority when shopping for a new SUV, the good news is you can also get a ride that you and your kids are sure to enjoy as well. The 2021 Hyundai Santa Fe comes with a stylish design-from its sturdy, athletic exterior appeal highlighted by its wide grille, to its upscale, modern interior that features available Nappa leather seating and quilted leather door panels.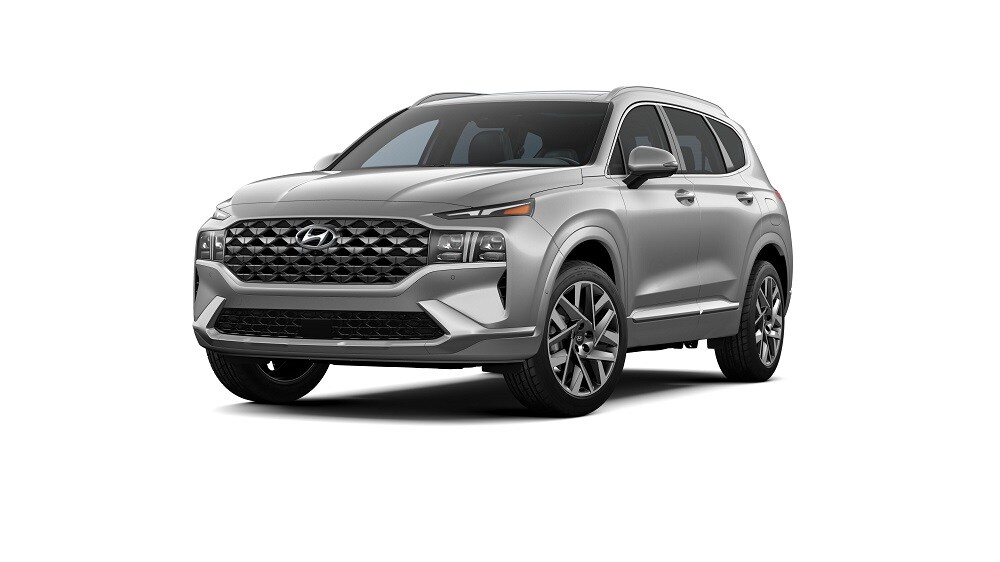 It is also better equipped for adventurous road trips, whether you head to the beach for some summer fun when school is out, or a weekend away in the Poconos hitting the slopes with the whole family. It offers the HTRAC All Wheel Drive system, which handles even the toughest terrain and all types of road conditions with ease. The Honda CR-V offers available AWD, but it's more suited for when the paved roads become slippery rather than the trails.
Plus, the Santa Fe can tow up to 3,500 pounds when properly equipped, perfect for those camping trips. At most, the 2021 CR-V can tow 1,500 pounds when properly equipped. Also, with wireless smartphone integration, anyone inside the 2021 Santa Fe can be the DJ for the ride! The Honda CR-V is more limited in the luxurious options it has, tech features you can get, and overall performance capabilities.
Which SUV Has More Space?
Along with all those features and its versatility capabilities, the Hyundai Santa Fe also makes sure everyone has plenty of room to enjoy a comfortable ride-its two rows of seating provide 111.5 cubic feet of passenger volume. In comparison, the Honda CR-V has 105.9 cubic feet of passenger volume across its two rows. With that extra cabin space, the 2021 Santa Fe gives everyone inside more legroom to stretch out for the ride.
With either SUV, you'll have a great deal of space in the back to pack up luggage, supplies, bags from your shopping trip, and more. You'll also be able to fold down the rear seats of either model when you need to fit larger items in your SUV.
Next Step: Take a Test Drive
While the 2021 Honda CR-V is an efficient, safe, and reliable SUV, the 2021 Hyundai Santa Fe offers more confidence while driving, more versatility, and an extremely comfortable and fun ride for all.
Come test drive it today at Hyundai of Abington and see why the 2021 Santa Fe is the ultimate SUV for families on the go around Willow Grove, Abington, and Lower Southampton Township!