Just like we go to the doctor for a checkup, our vehicles also require regular inspections to make sure all the various systems are operating at their best. This helps prevent parts from becoming damaged and keeps your vehicle performing at its safest and most efficient.


To help drivers in Willow Grove, Abington, and Lower Southampton Township know when to schedule their next service for their Hyundai Santa Fe, our Hyundai of Abington team made this handy guide for you to follow.
---
Once a Year
At least once a year-or whenever you've driven another 7,500 miles-there are a few key services you'll need to have performed. This includes having the engine oil and filter changed in your Sant Fe. If your Santa Fe is powered by the available 2.0 turbo GDI engine, the oil should be changed every 6,000 miles.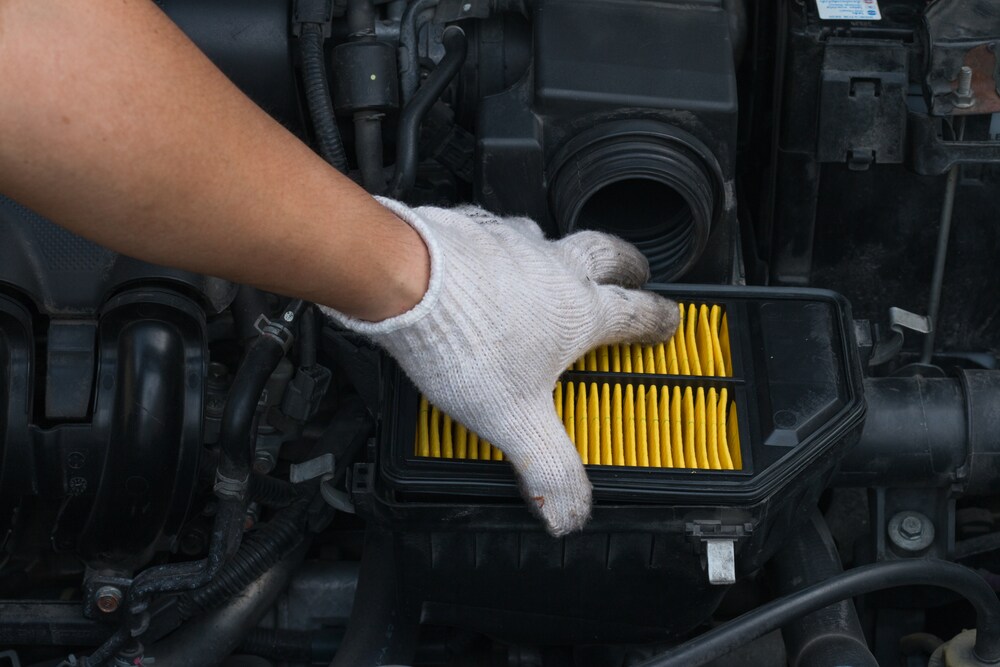 You'll also need to have the tires rotated. This keeps them wearing at an even rate and helps extend their longevity. You should also have various components inspected, including:
Brakes
Battery
Air cleaner filter
Suspension mounting bolts
Exhaust pipe and muffler
Having these and other parts regularly checked lets you know the exact condition of each component of your Hyundai Santa Fe.
---
Every Two Years

Additional inspections will need to be performed every other year or every 15,000 miles. This includes having the vapor hose, fuel filler cap, and fuel tank inspected. You'll also want to have the brake fluid checked and the driveshaft and boots inspected.
If your Santa Fe is equipped with an all-wheel drive (AWD) system, the propeller shaft should also be checked. At this time, you'll also need to have the climate control air filter replaced.
---
Replacing Other Parts
As the miles add up, other parts and fluids will slowly wear and require replacement as well. Depending again which engine powers your Santa Fe, the schedule for these services varies slightly.
| | | |
| --- | --- | --- |
| Part | 2.4 GDI Engine | 2.0L Turbo GDI Engine |
| Air cleaner filter | Replace at 30,000 miles | Replace at 24,000 miles |
| Spark plugs | Replace at 97,500 miles | Replace at 42,000 miles |
Additionally, the engine coolant will need to be replaced once the odometer hits 120,000 miles. After that, this service should be done every 30,000 miles.
Getting these replacements done at their appropriate times not only helps your Santa Fe continue to perform at its best but also helps improve its lifespan for more years of fun and smooth driving in your SUV.
---
Schedule Maintenance at Our Hyundai Service Center

When it's time for any of these services, you can bring your Santa Fe to our service center here at Hyundai of Abington. Our trained technicians can perform all the necessary inspections and replacements your vehicle is due to have done.
They'll also use only Hyundai genuine parts when changing worn components. These parts are designed and tested to give you the most reliable performance and optimum safety while driving around Willow Grove, Abington, and Lower Southampton Township. Schedule your next service appointment with us right online or by giving us a call!