As you travel throughout the suburbs of the Abington, Willow Grove, and Lower Southampton Township, Pennsylvania, areas, you want a car that complements its dependability with stylish design. At Hyundai of Abington, we know that the Hyundai Elantra and Toyota Camry are two sedans that have long been known for their exceptional balance of form and technical precision.
We've prepared this 2021 Hyundai Elantra vs. Toyota Camry comparison to show you why one of these sedans is the right car for you. Read on to make your choice.
HYUNDAI ELANTRA AND TOYOTA CAMRY: STYLISH EXTERIOR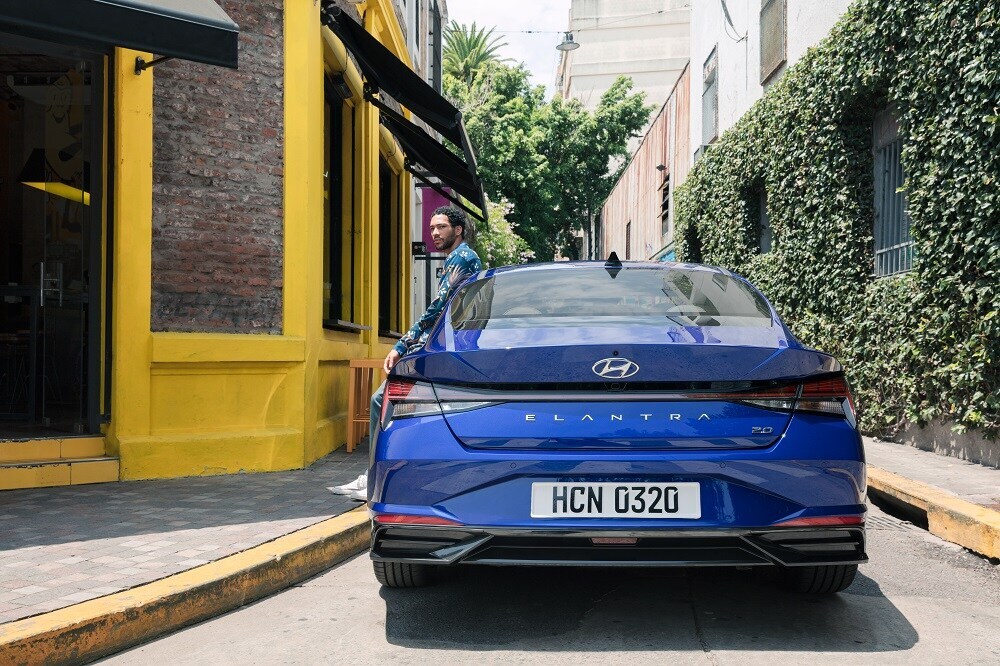 Both the Hyundai Elantra and the Toyota Camry deliver big time on sporty design with exteriors that feature:
A low, wide stance with aggressive front grills
Edgy lines that imply muscle and strength
Available black window trims which add to a subtler, more refined look
The body of the Elantra is a bit truer to the racing aesthetic, though. The imposing grill of the Elantra is not interrupted by the car's logo, as is the case with the Camry. It has a slightly more angular side panel with converging lines pointing toward the front, mimicking forward motion.
While the rear of the Camry is square, the Elantra's rear slopes downward with a pointier profile. This more closely resembles an airfoil shape, which enhances aerodynamics-as proven by the 0.28 Coefficient of Drag (Cd) that the Elantra offers. It truly embodies the spirit of speed.
HYUNDAI ELANTRA VS TOYOTA CAMRY: TECH AND INFOTAINMENT
For those commutes across the Pennsylvania Turnpike, the Elantra and Camry both have infotainment systems that will keep you connected and informed. Each car has a sizeable, standard infotainment touchscreen with Apple CarPlay® or Android Auto™ compatibility, along with dual USB ports.
However, as you see from the table below, some infotainment features in the Elantra are a bit more beefed up:
HYUNDAI ELANTRA VS TOYOTA CAMRY INFOTAINMENT & TECHNOLOGY

 

Hyundai Elantra

Toyota Camry

 

Standard Touchscreen Size

 

8 inches

 

7 inches

 

Available Touchscreen Size

 

10.25 inches

 

9 inches
Touchscreen options in the Elantra include a standard 8-inch or an available 10.25-inch option with both navigation and instrument cluster display. Options in the Camry include a smaller standard 7-inch touchscreen and an available 9-inch touchscreen.
HYUNDAI ELANTRA VS TOYOTA CAMRY SAFETY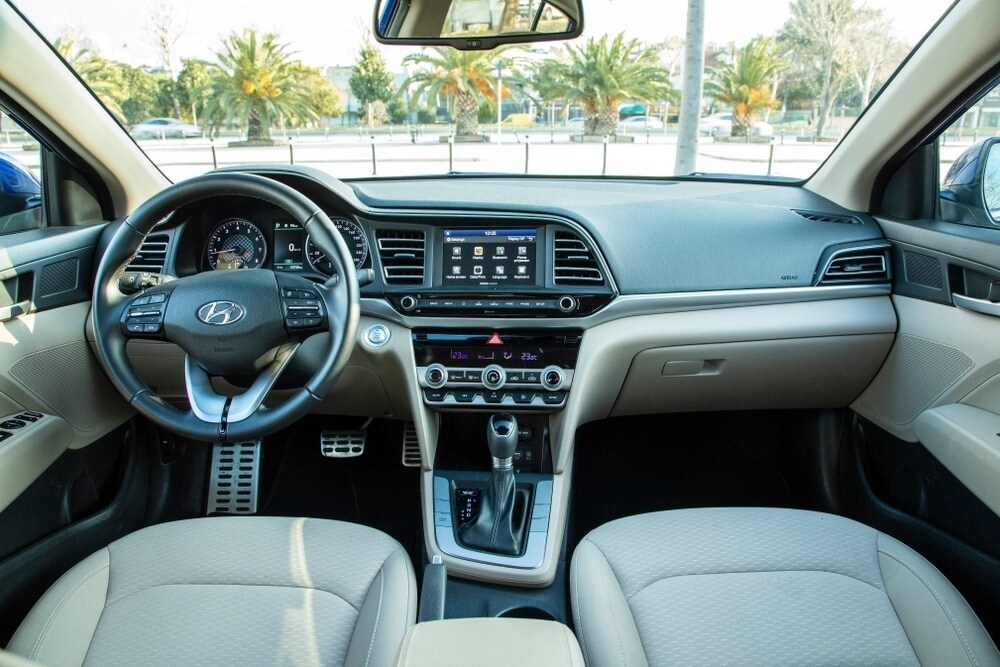 When it comes to safety, both the Elantra and the Camry have you covered. If you find yourself in bumper-to-bumper city traffic, each car has a collision avoidance system that can detect and warn you of hazards in front of your car. Both the Elantra and Camry also have collision detection technology that will monitor traffic behind your vehicle if you're backing out of a parking spot or your driveway.
The Elantra gives you an extra set of eyes and safety assistance with these additional features which are not offered by the Camry:
Safe Exit Warning: warns that a vehicle is approaching when someone tries to exit the vehicle
Driver Attention Warning: monitors your driving patterns and alerts you to hazards like drowsiness
TEST DRIVE YOUR HYUNDAI ELANTRA TODAY
The features that set the Hyundai Elantra and Toyota Camry apart are the reason the ELANTRA has been named the 2021 North American Car of the Year™. We think it is the clear choice for work, play, and everything in between around Willow Grove, Abington, and Lower Southampton Township, Pennsylvania.
Contact Hyundai of Abington today to schedule your test drive and decide for yourself.