Philadelphia is full of great places to eat. However, if you're craving mac & cheese, there's only one place to go-Mac Mart. On this page, you'll learn more about Philadelphia's sole mac & cheesery, and what they're serving up when it comes to one of America's favorite comfort foods. Read ahead to get started!
The Only Mac & Cheesery in Philadelphia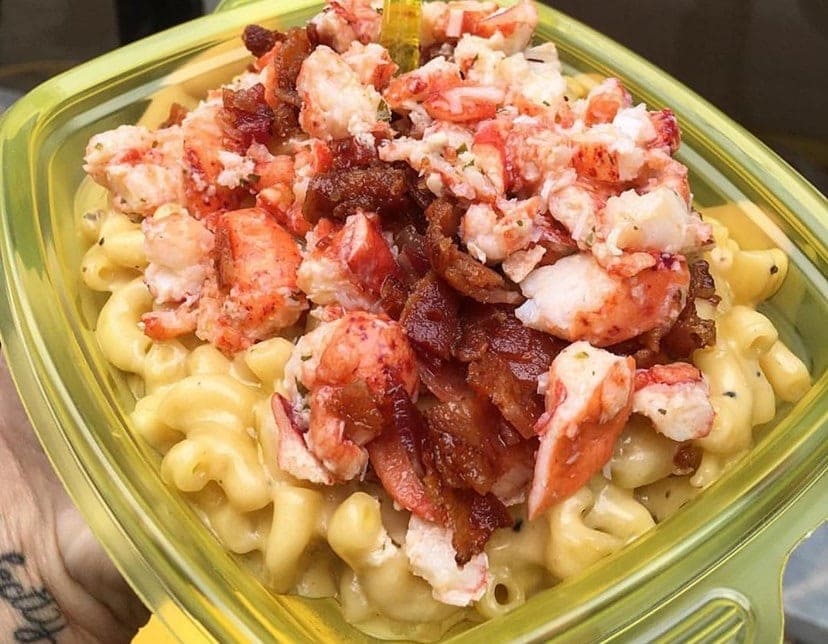 Mac Mart started as a one-woman operation serving cheesy goodness out of a food truck on Drexel's campus in 2013. Soon after, Philadelphians caught on, demand grew exponentially, and owner and founder Marti Lieberman's dream grew with it.
Today, Mac Mart operates out of a bright pink shop in Rittenhouse, one of Philadelphia's most popular neighborhoods, and has created an unwavering following including many Philadelphia Eagles football players, the CEO of Wawa, and just about anyone else who steps in the door.
A Selection You Won't Find Anywhere Else

Mac Mart does one thing and one thing only-mac & cheese. Each mac & cheese creation starts with a base on non-baked, creamy seven-cheese mac. Keep things classic with their house specialty panko and potato-chip topping, or branch out with one of their specialty creations like their:
In the Buff with buffalo chicken chunks and Pam Pam's buttermilk ranch
The Rittenhouse with garlic sautéed spinach & artichoke dip
BRAT Mac with crispy bacon, Pam Pam's buttermilk ranch, and diced tomatoes
Corn Dog Cup with grilled all-beef hotdog bites and corndog crunch
These are just a handful of the available dishes Mac Mart has to offer.
Let Them Bring the Mac to You
Mac Mart makes mac & cheese accessible for every type of occasion. They offer customizable mac & cheese trays that can be carried to your next potluck, birthday party, or family picnic in Rittenhouse Square.
Get Cheesy at Mac Mart Today!
Treat yourself to something smothered in cheese and your choice of scrumptious toppings at Mac Mart today. Before you stop by their location on 18th Street, be sure to check them on Facebook, Twitter, and Instagram!